Posts Tagged 'weight vest'
When I say heavy I mean upwards of 50 lbs. Prior to my shoulder injury I was training with 80lbs for an hour at a time minimum.
So there are two ways a weight vest will injure you:
1. Excessive Occlusion
This is when the circulation cuts off in your arms because of the pressure on your shoulders. You will have totally numb arms. Even a 40 lb vest will do this after 3-5 hours.
2. Putting it on & off
This is how I tore my rotator cuff. 50, 60 80 lbs is not very heavy for a dumbell or kettlebell. This is a floppy uncontrollable odd shaped object.
There are a couple of videos online for technique to put a vest on – yeah sure if its 20 lbs & of the design shown.
The fact is once you are up to 50 lbs even with a good vest & proper form these techniques will kill your shoulder joints.
The Solutions:
1. Shoulder pads
MIR now has shoulder pads
OK awesome a must have
2. A Weight Vest Rack
Yet to be built – heres what you need to do. See those shoulder pads above. Imagine if they were a little more robust at the top where the velcro attaches them. Imagine if they were robust enough to support the full weight of the vest held on two protruding bars.
These two bars could be sticking out of a wall or on a rack.
You would simply walk forward duck under the vest & slip your head inside. Then step back moving the vest off the bars. Your vest would be on with zero dangerous shoulder movement.
Taking it off would be just as easy.
Once my rotator cuff heals up I will build this setup. Using a heavy vest any other way is like trying to squat but always lifting the bar from the ground & onto your back. That is madness.
Here are the two methods of putting your vest on that WILL NOT WORK with a heavy vest EG: 50lbs+
Same with the super hanger – useless with a real heavy vest
Whats needed is a Weight Vest Rack
A search online reveals the complete wrong design weight vest rack
This is retarded. Totally the wrong design & pointless. You need the vest to be suspended from two bars at a right angle to the shoulders. Then you just slip up and under & the vest is on. Taking it off would be even easier as you would simply walk forward & slide the vest shoulder pads onto the two bars.
UPDATE:
OK I had an evenings sleep & came up with a quick simple solution. First up you need a squat rack. These are cheap. You also need a dipping attachment for the rack. Cheapest I can find are pictured below:
I can pick those up for under $200 brand new locally
OK so you will need a cross bar to attach the dip bars to. Thats just square steel tube which will need to be secured to the rack.
The rack incedentaly extends to shoulder height – its for squating.
OK so next you want to get a pair of the mir shoulder pads. I did look into backpack shoulder strap pads but these seem less heavy duty & are the wrong shape. Go with the MIR ones.
Looking at the MIR pads they may not actually be long enough. If so use a Tactical Waist Padded Belt.
Now you want some gorilla glue or liquid nails. See how the MIR pads connect with velcro? You are gunna glue them together glued on forever.
DO NOT glue them to the vest straps. Just glue them shut. before you do make sure the two dip bar prongs will slide in with the vest on your shouders.
OK finally get some duct tape & tape around the whole shoulder pad until you are confident its strong enough to hold 100+ lbs on the rack for months at a time.
Thats it man !!! You now have the safest possible setup for weight vest training.
One caveat is that the duct tape may detract from the padding. You can carefully duct tape just the top part of the padding looping it around. Good luck.
The padding is OK if its loose at the top & you will of course still want it to be comfortable. Better get some real good glue.
FINAL WARNING!!!
Had I done this two years ago I would not now have a torn rotator cuff.
Want a simple uncomplicated workout that pushes you to the physiological & psychological brink?
Here I am with my elevation mask & 80lb weight vest.
Just put them on & walk for 40-60 minutes.
I decided last night to do a proper walk with 100lbs having previously only messed about in the car park with that weight.
Here I am with my MIR Vest loaded to 66lbs
Then I put my old chinese 40 lb vest on top of it.
Then I walked downtown where I knew I could catch a bus once I was knackered. Had no idea if it would work out OK.
It started to rain and I did slip and fall on the pavement once but apart from that it was all good. Got home an hour later. People looked at me like a freak as I huffed and puffed along as this vest combo definitely sticks out like a sore thumb.
My left knee got a little bit tender afterward so I put kungfu liniment on it.
Here's my after shot…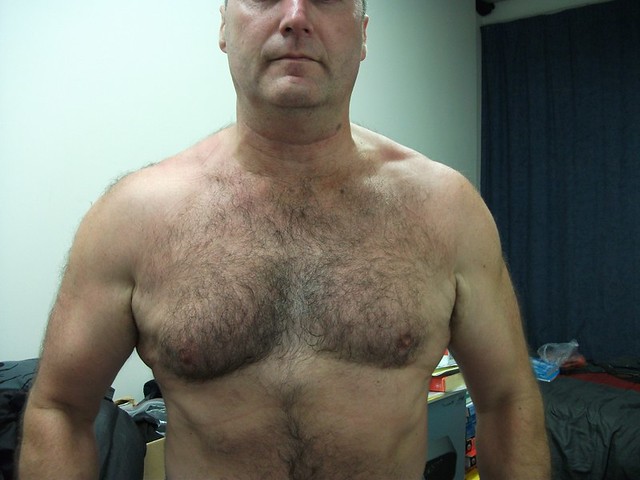 First up you need a good program & the best I have found is a military special forces operator training program.
OK that program is about as intense as you want to get training by yourself. Remember in the military you have medical support – no kidding.
Second if you want some inspiration read about this guy that is an ex delta force operative & at 63 still does regular ruck runs…
Thats impressive and I was delighted to see he recommends the excellent POSE running techniques
Pose running video:
Here I am wearing the 40 lb vest over the 60 lb vest
100 lbs quite comfortable initially but it gets the heart rate up very quickly. I only trained for 20 minutes doing hill walking outside but I will build up the times in coming months. Basically it feels little worse that the 40 or 60 initially but things change fast.
Special forces train with 100 lb rucks often including shuffle runs and workouts lasting hours.
Weight this heavy is not used all the time though.
I actually got my MIR vest some two years ago when they had a sale. Living in New Zealand the shipping cost with the steel was over $1000 so obviously I bought it without for only $70 or so. But unfortunately the only local solution for the 140 lbs of weight involved me cutting & epoxying a lot of rebar.
So it sat in its box for a whole two years while I sweated it out. Finally I had $300 on hand for the rebar and was about to score when I recalled a local fitness supplier elitefitness was recently selling weight vests with steel blocks. I decided to see if these would fit my MIR vest & if so would they sell me 46 blocks.
Well it turned out their blocks are a teeny bit lighter – 46 blocks are 100 lbs not 140 but I scored immediately for $180.
Amazingly I now have a 100lb brand new weight vest for less that it would have cost retail in the USA – I'm very happy.
The MIR is very comfortable and snug. My first session was a one hour hike with 60lbs – I'm used to 40 from my old vest.
It started great but by the end I only just made it home – the home leg is up a steep hill & I was huffing & puffing – then I had an hours nap.
Here are a couple of places telling you how to assemble the vest:
Below is the link that saved my butt – would never have figured it out otherwise…
Best Instructions for MIR vest
Finally some videos from youtube & then my personal pictures…
Here's Me.
Here's the vest.
I look like an Australian Commando.
Here I am with my 90 lb kettlebell having cleaned it into the rack position…
I love lifting the heavy bell and can clean it OK but am still unable to press the 40 kgs overhead. Some work with 24 kg turkish get ups should enable me to press and snatch the 90 pounder after some months.
Here are a few pics with the 40 lb weight vest and two 50 lb kettlebells…
Here I am completing an overhead press with the two 50 pounders…
This is the tricep move for the shrug – you can also bend over at the waist and do it as a row
Reckon you could climb a mountain in a weight vest. It sounds impossible – right?
A mountain is big. This is New Zealand's biggest mountain…
Mt Cook is 12,316 ft. Its very beautiful but I'm damned if I want to climb it in a weight vest. I found some concrete steps in a park about a minutes walk from my place.
Its 60 or so steps to this level…
Then another 50 plus into the shopping mall above…
Over 110 steps so that must be at least 40 feet.
12,316 ft divided by 40 = 307
If I can climb these steps 307 times in my weight vest I have climbed the equivalent of a mountain.
Today I did it six times and nearly blew my ass – I have a 40 lb vest and will try adding one more climb each day I do it. It is one "hell" of a cardio workout and not too bad for the thighs either.
Weight vest training has begun to make a change in my physique. I am a lifter of 26 years but have a smooth midsection. I don't enjoy running at all. It feels good at the end but I don't think the muscle fibers in my legs are suited for it. At 100 kg its not so good either.
I'm a weight lifter not a runner.
I tried jump rope which is more effective but again I am just not made for it. I thought jump rope was the most strenuous cardio workout but I was wrong.
Kettlebells and weight vest training combined will change your training regimen. I get an extreme endorphin hit doing this training. It puts a grin on my face and I am now highly motivated to do cardio. The main exercise with kettlebells for cardio is the snatch. Look up the "viking warrior conditioning" program.
This is just plain killer cardio that takes you well into the red zone – nearly heart attack material.
It really is very strenuous – but so damn good.
So being an ex-grunt I have to add the weight vest. Fatigue and stamina are pushed to the limit.
Get a 16 kg kettlebell, a weight vest, a doctors seal of approval (seriously) and be prepared to do battle. Really this is military grade training fit for any combat soldier.
My body weight is unchanged at 100 kg but in the last two days both my gym instructor (who I never ask for instruction) and a complete stranger have commented on my physique. The stranger asked me how to lose abdominal fat. Well I am far from ripped but it wont take long training in this way.
I still do my regular weight training with barbell & dumbell but add 2-3 weight vest sessions per week preferably with the kettlebells.
Deadlifts are also killer with the vest on.